Description
Ti RACING TITANIUM MUFFLER for 86/BRZ/FR-S
EXHAUST SYSTEM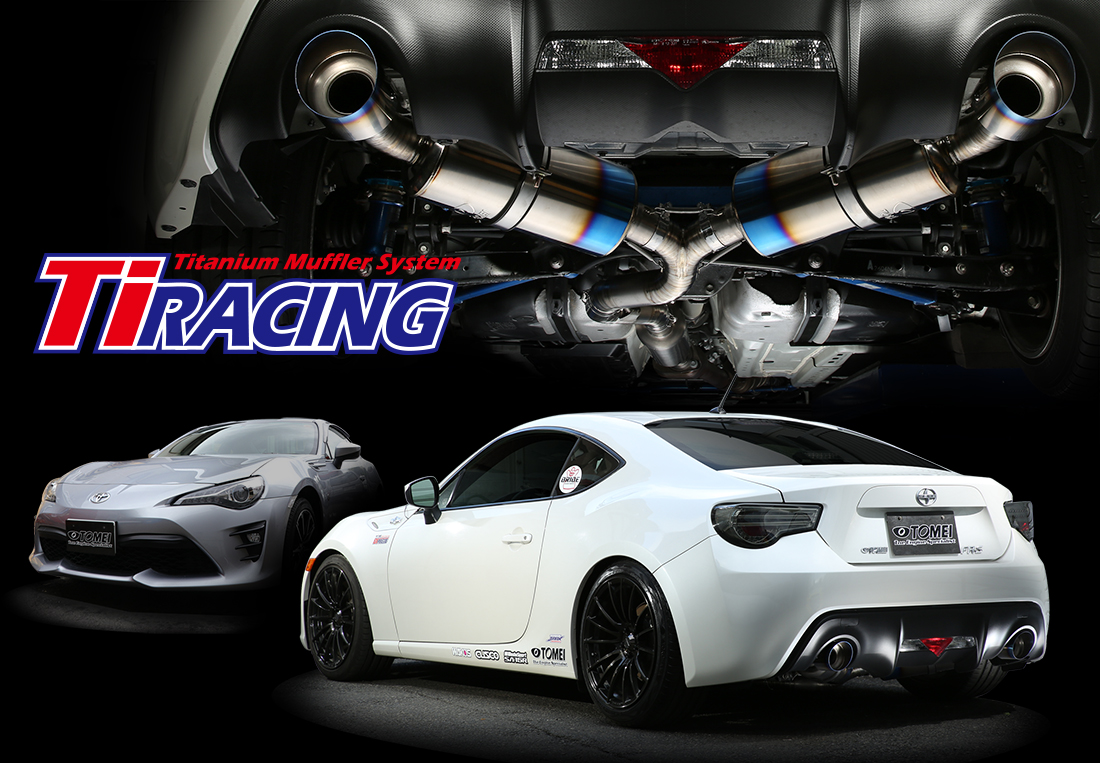 This all new Ti RACING 86/BRZ/FR-S exhaust system has been designed to improve the performance at all RPM range from low to mid, and then smoothly shift to high RPM range reducing the well-known the mid range hesitation.
Sub muffler in the main pipe, then split into 2 after axle and 2 mufflers in both side.
This structure helps reducing the sound while maximizing the performance.
Front spherical flange fits the stock front pipe and any other aftermarket front pipe with the spherical style flange.
PRODUCT INFO
APPLICATION
P/N
 
NOTES
86
BRZ
FRS
441001
 
※FOR OFF ROAD USE ONLY.
Ask an expert
Not sure if the product will suit your car? Fill in the form and one of our team members will get back to you shortly.
IN A HURRY? CALL US ON 0478 491 777
Price match
If you find a cheaper price on this item elsewhere we will try match the price or even beat it if possible!
Note: price must be in AUD. Conditions apply